Hello 2021
New Year, new style, new season….new everything!  A new year tradition is setting our sights on the coming year.  What do we want to accomplish?  What do we resolve to do differently or better?  Where do we want to travel?  Who in our circle of friends and family do we want to see more of?  The new year is like a blank canvas.  Just like new year resolutions, I like to think about new style resolutions.  Why?  Because our personal style directly impacts how we feel and how we feel has an impact on every day life.  Studies show there is a direct relationship between what we wear and how we feel.  So if you want to feel amazing, beautiful, confident, successful or ___(fill in the blank)___ then you can wear it.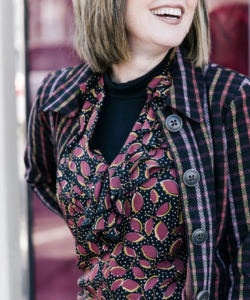 New Year Style Resolutions
What are your new year style resolutions? Remember, your style is all about YOU. Running (not walking) into 2021, these are things that I'd like to resolve about how I approach my style
#1 Resolution– love the way I look always…. even when the skinny jeans feel a bit too skinny
#2 Resolution– consistently keep my closet organized with clothes that fit/flatter and donate the things I don't wear anymore
#3 Resolution– I gotta love it if i'm gonna buy it -if I buy it I'm gonna wear it
What are your new style resolutions? Contact me as I would love to hear what you are thinking and how you are feeling about getting the most out of your style. And, here are a couple of style ideas (and shopping links) to start the new year off right!!
Layers Upon Layers
In high Winter, it is a fine time to layer and I love layering sleeveless blouses over turtleneck tees and layering a shacket (shirt/jacket) over that. Shop this outfit:
This look is also print mixing perfection. Notice the structure of the plaid in the jacket. What a nice contrast to the rich, fall floral pattern of the blouse.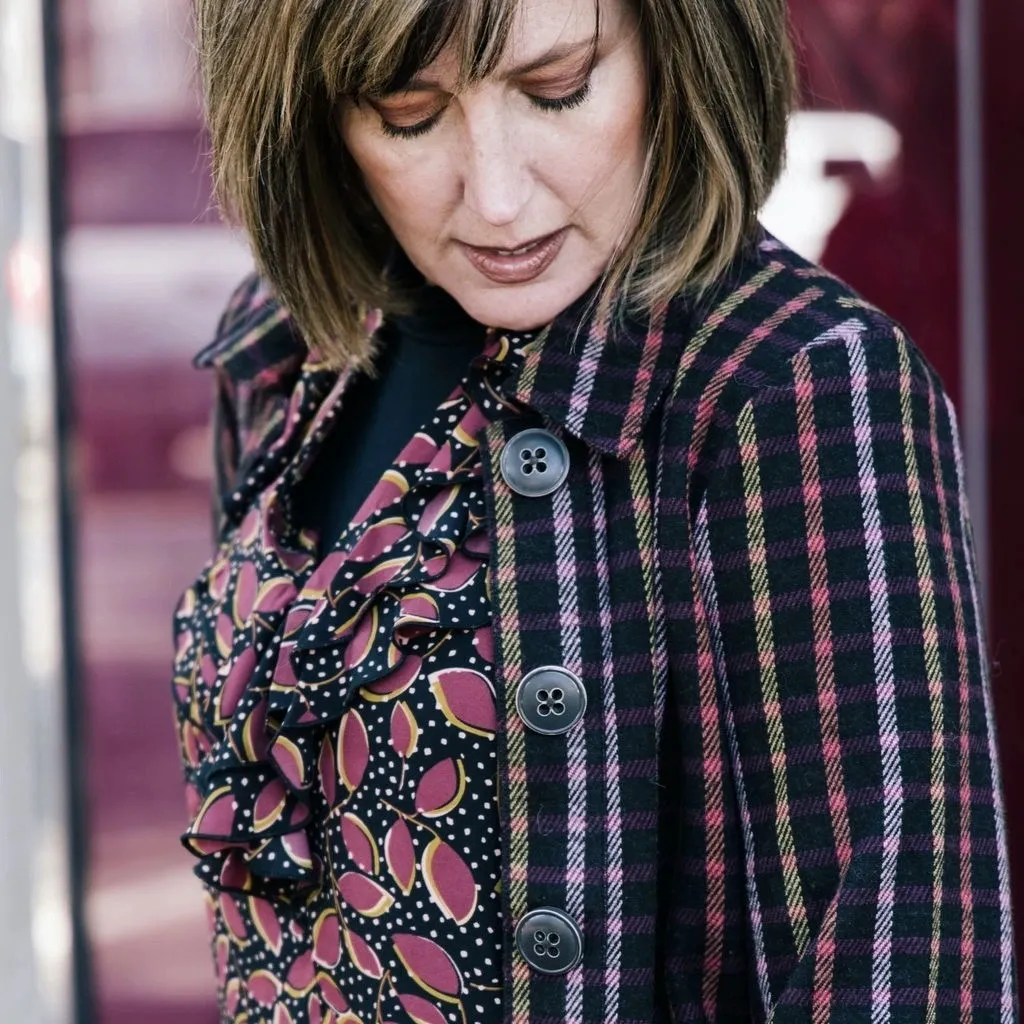 Wake Up Your Make Up
Frequently I get asked about the make up I wear. Shopping for make up is fun and I love trying new brands. However, I find myself gravitating back to certain ones. With covid courtesies at the department stores, they don't offer traditional makeovers (which I miss) however when ordering make up….be sure to check the return policy. So far, everything I've ordered has had the option to send it back.
Here are my favorites and below are shopping links.
Christian Dior Forever Glow Foundation
Laura Mercier Cake Tight Liner
And for mascara…I'm loving these