I truly believe that clothes change lives.  Studies show…and it's science 😉 …. There is a direct relationship between what we wear and how we feel.  And, studies prove that when we are feeling a certain way then corresponding results follow.
2023 is all about looking your best, feeling your best and doing your best #lookfeeldo  And how fun will it be to discover your own signature style that is you looking like you then you feel like you and then you win!
I see the reality where every woman loves the way she looks and feels wildly confident, successful, pretty, happy or [fill in the blank].  With that positive energy, she can do anything!!!
Where to Start…..
Your Best Color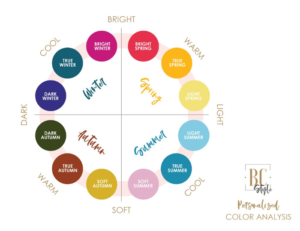 Color is the foundation to looking your best and feeling your best.  Did you know that there is a psychology of color?
While everyone can wear any color, each one of us has our "best" colors.  Want some insight into your best colors?  Reach out and let's talk.
Your Best Feature
It's not you, it's the wardrobe.  Picking the best silhouette for your body type and intentionally styling your outfit accentuates your best features.  Not only will your outfit feel more comfortable but also you will love the way you look.  This is because your clothes should be designed to bring out your natural beauty and highlight your best feature.  And there is the comfort factor, too.  Need help with what fits and flatters?  I can help with that.
Your Best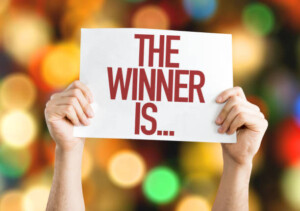 Look your best leads to feeling your best which leads to doing your best.  You are born with beauty and it's time to love the way you look, every day.
What do you want to do in this life?
How do you want to feel?
You can wear it!
About Barbara
Barbara Crouch specializes in working with high-achieving women.  She influences confident, personal style by helping her clients elevate their professional presence.  Barbara's style and ideas also promotes self-confidence for her clients in all of their lifestyle activities. All the while, she creates efficient and fun use of her clients' time by taking the guesswork out of getting dressed. 
Barbara achieves this through personal styling services, wardrobe/closet editing services and personal color analysis (certified in The Color Code System) that saves time and effort while activating a positive, successful self-image.
Barbara carries designer brands, including cabi- Los Angeles, and makes shopping easy and fun…like it's supposed to.