I have a crush on the new arrival collection (available starting March 28, 2022) and I know you will too. There is something to be said about "New"…New Year, New You, New Look, New Arrivals. Don't you love wearing something new for the very first time?
Adding a new piece to an existing outfit creates a whole new look. And new looks good on you!
Scroll below…you'll find shoppable links and widgets for shopping and browsing these super-chic pieces made easy.
Then, you'll see the collection campaign video and a few new pieces I want to highlight for you.
Say Yes to the New "Cruise Dress"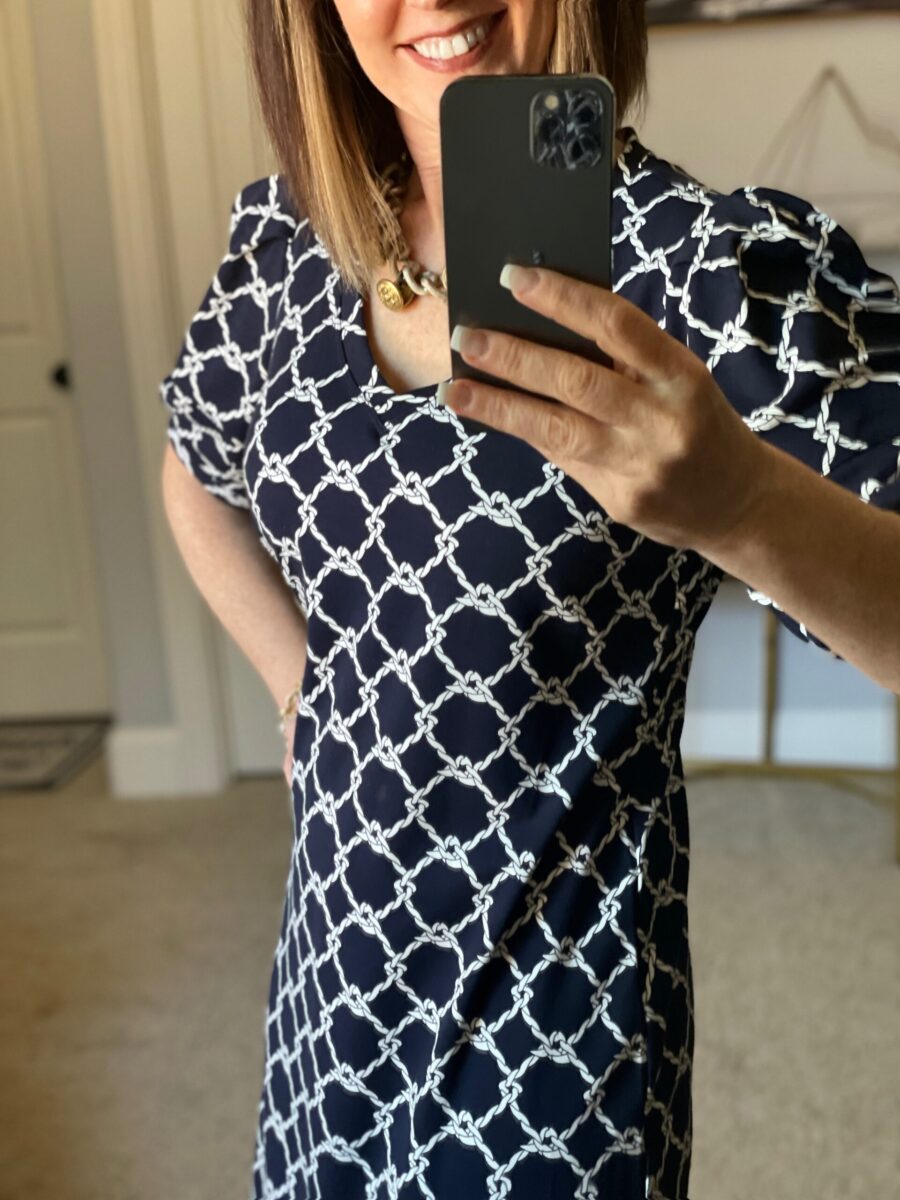 The Cruise Dress is your new number one-and-done. It's a flattering fit with super soft fabrication spotlighting a vintage print with designer details, exaggerated shoulders. Try on this beauty and you'll sure to crush on the new arrival collection.
Pre-Order Cruise Dress
Shoe, necklace and bracelet options here:



Laid Back Hoodie Under the Trench
An April shower brings street style power. I'm loving this look for a street-chic, water resistant style. The hoodie is so on-trend with the go green or go home!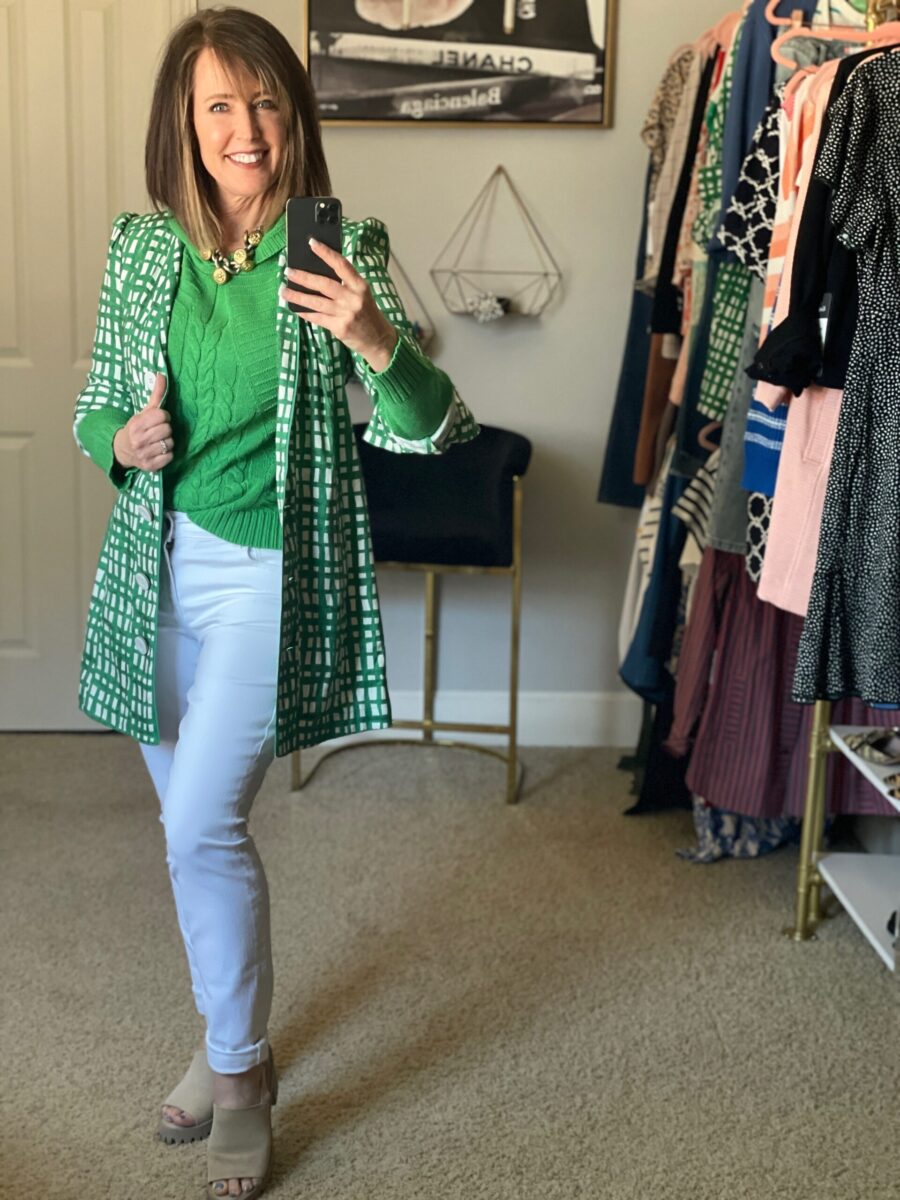 Circuit Jacket | Pre-order Laid Back Hoodie | White Skinny Jeans

Santorini Tee "it up"
Slouchy silhouettes give off that street style vibe no matter if you are main street, wall street or up the street. Graphic tees will always be in style. Here are a few different ways to style this tee for a variety of looks.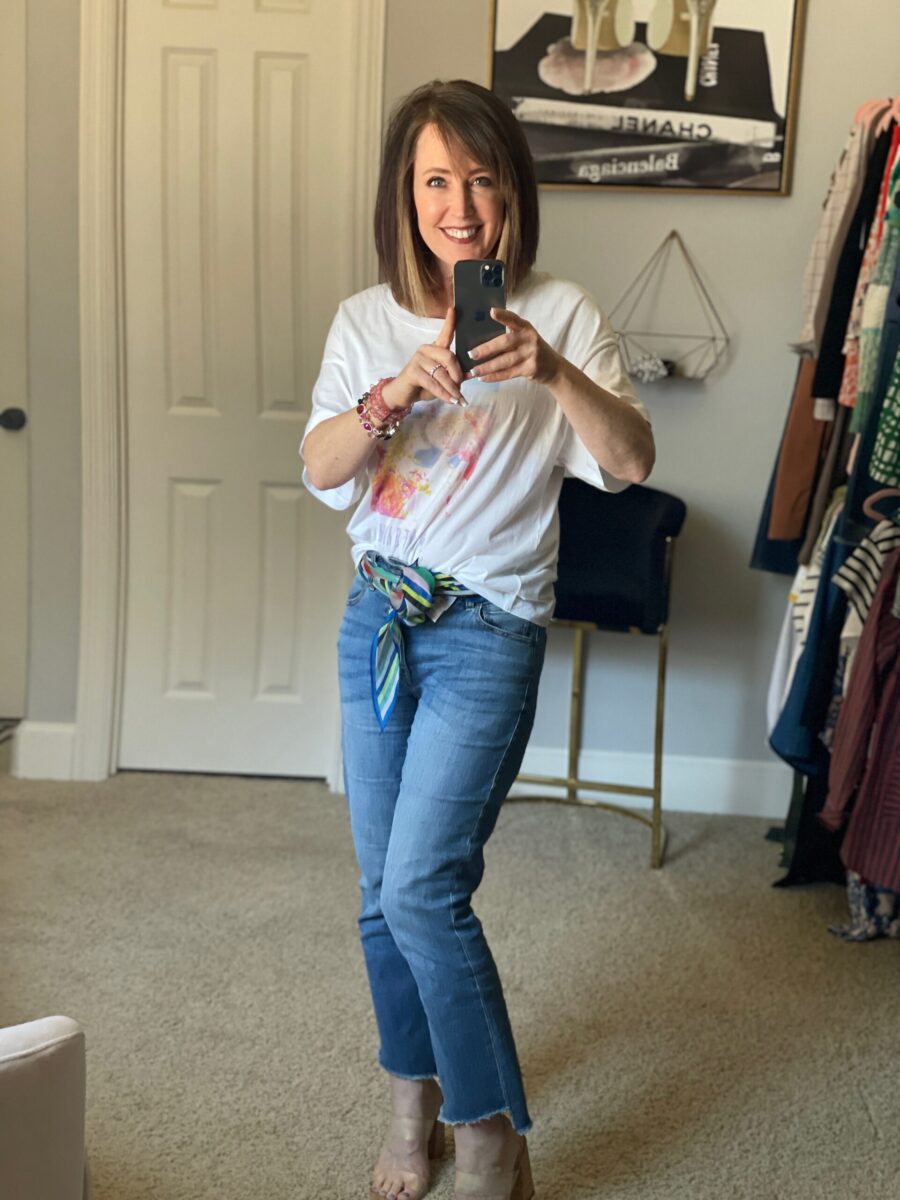 Pre-Order Santorini Tee | Hi Lo Crop | Scarf

Review in Reel Time
Where to Start
Want something new? Reserve yours here and I'll handle the rest for you.
You always have shopping options, but if you are not sure how to create complimentary outfits, Barbara Crouch Style can help.
Contact us.…or book a styling session (virtual options available) for fashion on your time.
---
FOLLOW ME on Instagram for more Style & Ideas
Download the LIKEtoKNOW.it shopping app and FOLLOW ME to shop more looks
Shop the cabi Sample Sale for 50% – 70% off