It is time to say "Happy Nordstrom Anniversary" Sale. Twice a year, Nordstrom goes all out for its anniversary sale.  Need a gift for you and yours?  cabi is my all time favorite designer brand for fashion and I love amazing finds at Nordstrom that can pull it all together.
Early Access Nordstrom Sale is happening now and becomes generally available starting July 28.
Here are some amazing finds that I found at Nordstrom and wanted to share
Shoes

Tap the widget and you'll see color and sizing options. The wedges are perfect for the rest of the summer. The loafer and the strappy heel will put your best foot forward all year long. And this is a great way to say "Happy Nordstrom Anniversary Sale".
Handbags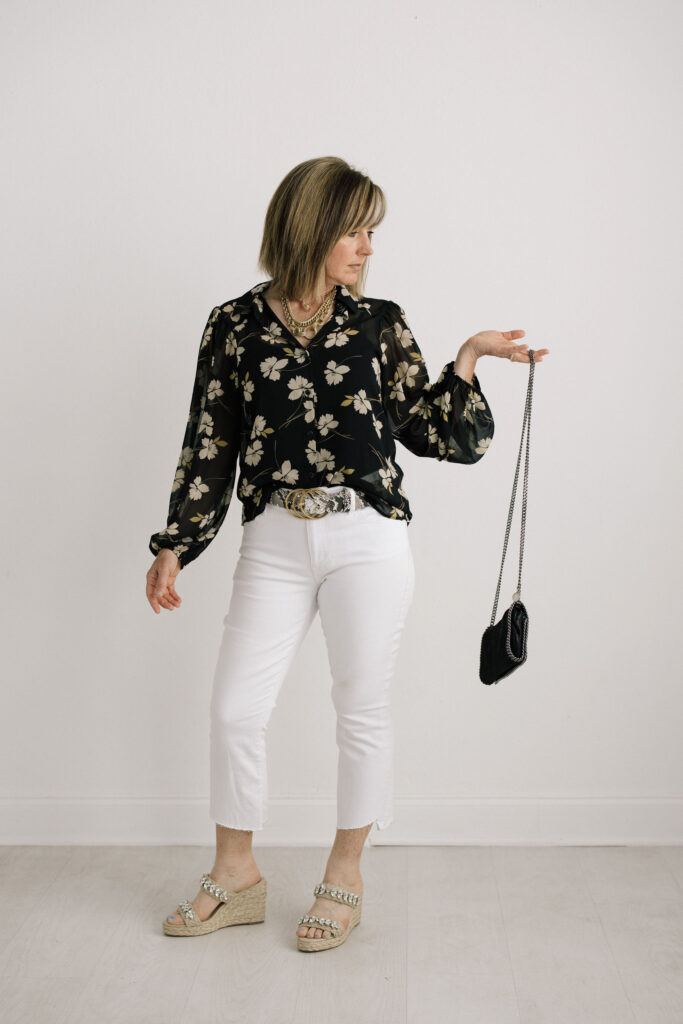 A must have in everyone's closet is a black cross body. Swipe through these fabulous options . I'm showing here Stella McCartney which is priced at $895.00. The cool thing about Nordstrom is they carry luxury brands and brands that look like luxury.
Happy Nordstrom Anniversary Sale to you with the Tory Buch…on sale for $149.90 (WOW) regularly priced at $248.00.
Haircare
I love a variety of brands.  Right now I'm obsessing with Oribe, especially the clay sculpting for styling.  I bought this many many many many months ago and the jar is still full after months and months and months of use.  This means my cost per use is practically free. Tap on the widgets for easy browsing/shopping…..
In addition, I use frizz free and heat protectant by Monat.
Make Up
Late last year I discovered chanel make up. While I'm a big fan of Laura Mercier, MAC, Tom Ford and others….what I love about chanel is the eyeshadow. How it feels when applying is so soft and your eyelid will feel the quality. And at the end of the day, I don't have the "eyelid creasing" which is always nice.
The foundation is light but full of coverage….and the concealer conceals.
Perfume

There was a time I wore a spring/summer scent and fall/winter scent.  Over the last handful of years I've been wearing Flowerbomb all year round.  I love love love love this fragrance and there is not a day where I get stopped and asked "what are you wearing?"  The nose knows what smells good and I believe that a scent can influence mood and this one is it!!
---
Shop Your Way