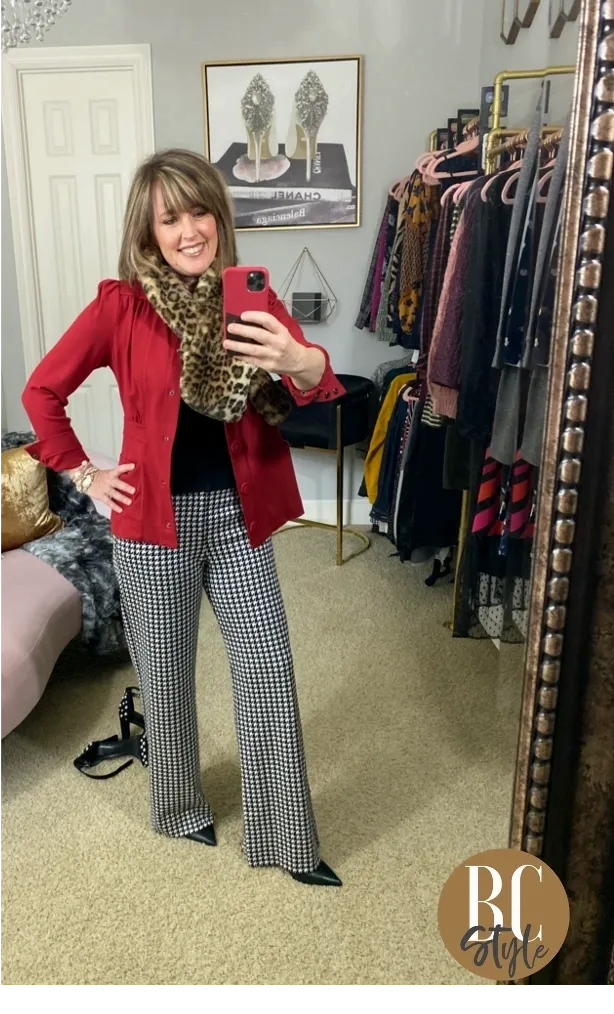 Classic yet contemporary, houndstooth patterns as a "modern neutral" and easily pairs with shades of grey, of course blacks and whites. Houndstooth also pairs perfectly with pops of colors in solids, floral prints and animal prints. Houndstooth is so versatile, we see it on display in trousers, jackets and even shoes. There is something so chic about the different ways to style with Houndstooth
Trouser
The cabi Houndstooth Trouser is a must have! Represents the "SHE'S THE BOSS" mega trend this season. With a high rise and wide leg, it's so flattering. I'm 5′ 5″ with a short inseam wearing a size 6 Regular and I love how this silhouette has an elongating look. The hem hits perfectly on the top of my booties. These are last season booties…love Stuart Weitzman…which has amazing staying power before they wear out. Here is the link to a similar bootie and it is ON SALE!!
For a classic style, I topped a pop of color jacket over a black tank. The cabi Bundle Up Scarf animal print is unexpected and we style as a neutral. Another way to style with animal print is either a belt, bootie or heel or handbag….If you are on the prowl for animal print accessories…I've included shopping links for you.
Unexpected Print Mixing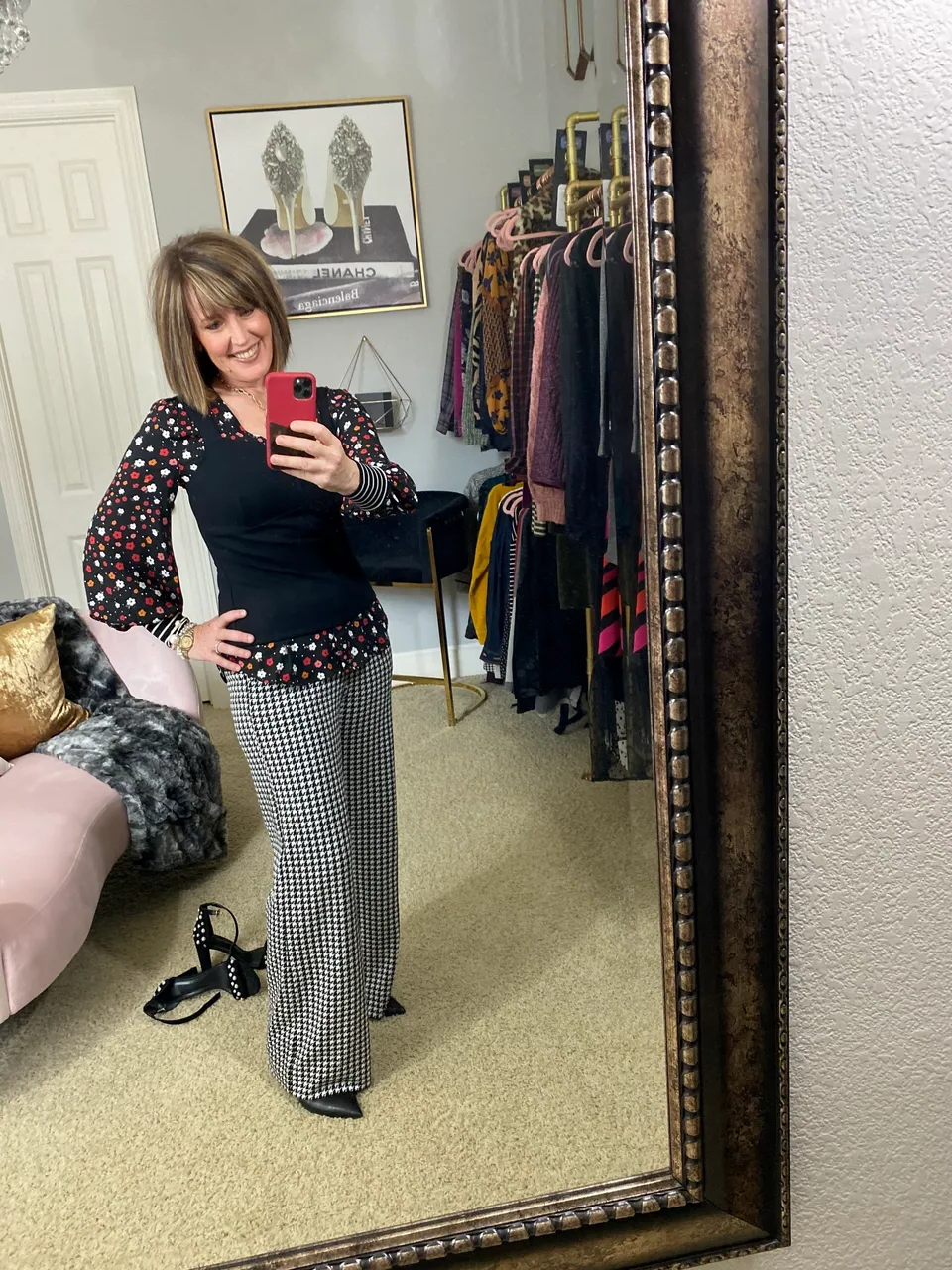 For a bold or statement look, I love the unexpected print mixing with houndstooth.
Pairing the IT-pattern with floral (like the cabi Cheerful Blouse) makes you a head-turner. And to top it off, you can layer on the cabi Under/Over Tank. This trend is taking shape with that bustier look. I love this because it creates a curvy look by hugging the blouse close to the body. If you want to turn heads, then wear this look out and about with friends (which social distancing), dinner with your special someone or if you are back in the office then throw on a jacket.
Shoe choices are endless with this look. Stuart Weitzman has an amazing bootie that brings out the floral color in the blouse. It's bold but so are you!
More Unexpected Print Mixing & a Pop of Color