Say "Yes" to the Power Dress because powerful women wear dresses, too. Whether you work from home, from the office or from city-to-city, the Power Dress does command credibility when you walk into the room or turn on the zoom.
Below are three elements for putting together a power look with the Power Dress….featuring pieces from the cabi Spring 22 Collection….drops FRIDAY JAN 21!!
The Dress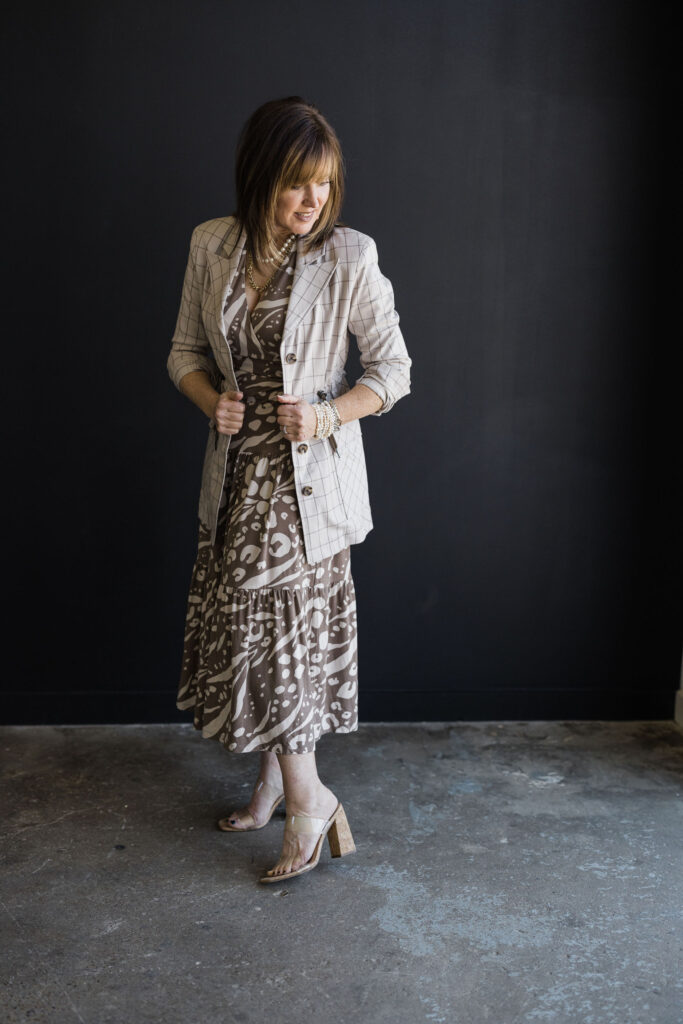 Powerful women wear dresses, too. And, you can never go wrong with knit.  The fabric is light, comfortable and easily paired back to a jacket or sweater. 
I prefer to keep the jacket on but it is not a must-do.  Just make sure the dress sleeves are either cap sleeve, ¾ length sleeve or long sleeve. 
To ensure attention is on you and what you are saying then the dress length should be no shorter than right above the knee.
Spoiler ALERT: rich shades of mocha are trending for Spring 22, according to Pantone. This is perfect to "warm your spirit" while you freshen your wardrobe.
The Jacket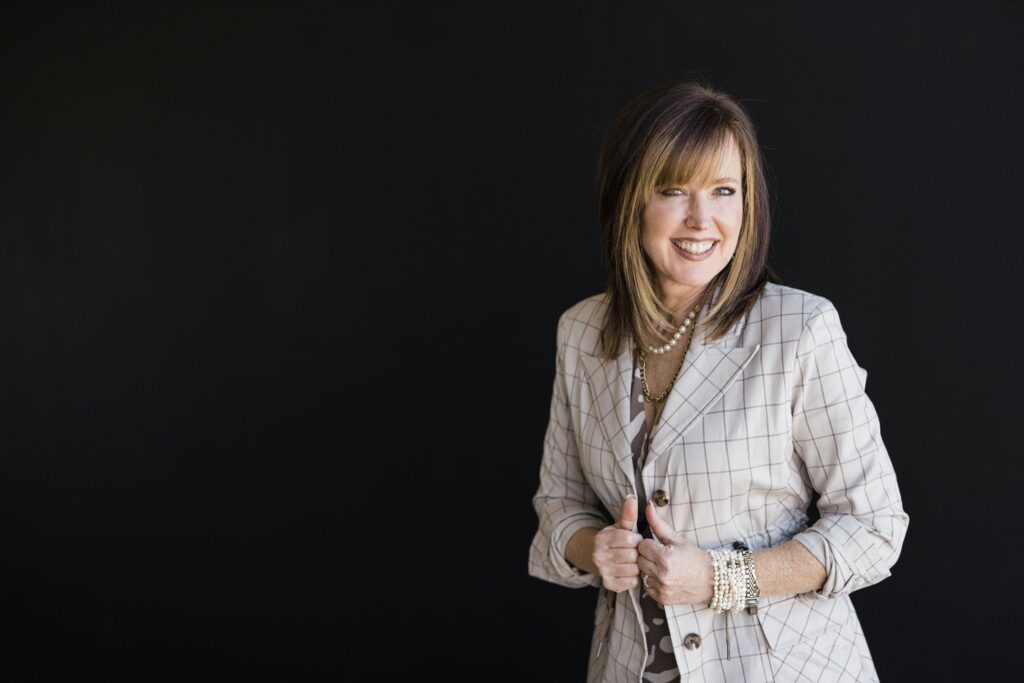 I love putting my female executive clients in a jacket.  This versatile layering piece symbolizes strength.
Plus as Mathew Hutson and Tori Rodriguez cite studies in their Scientific American article , "what you wear can influence your thinking and negotiating skills…". 
For high achieving women, the jackets helps you feel put together, motivated and professionally stylish.
The Shoes
Your shoe choice dresses up or down your look.  Depending on your company culture or meeting agenda, shoes choices are plenty. 
For a more casual look, open toe shoe is the go-to whether a strappy heel or wedge.  Classic pumps bring a formalized vibe. 
Remember, comfort is always key.

Where to Start
You always have shopping options, but if you are not sure how to dress for success, Barbara Crouch Style can help.
Contact us.…or book a styling session (virtual options available) for fashion on your time.
---
Download Free Digital Wallpaper for being a barbarcrouchstyle subscriber
Download the LIKEtoKNOW.it shopping app and FOLLOW ME to shop more looks Shop the cabi Sample Sale for 50% – 70% off