What is the best Spring 2022 fashion trend to try? This season runways showcased trend-after-trend leaving us wondering where to begin.
The best place to begin is the monochromatic look. Vogue says "the runways quickly reinstated the monochromatic outfit as a high-fashion styling trick." Plus, it is easy to look fabulous.
Check out three different ways to pull off a modern and stylish look using two unexpected colors of the Spring season.
All-White, All-White, All-White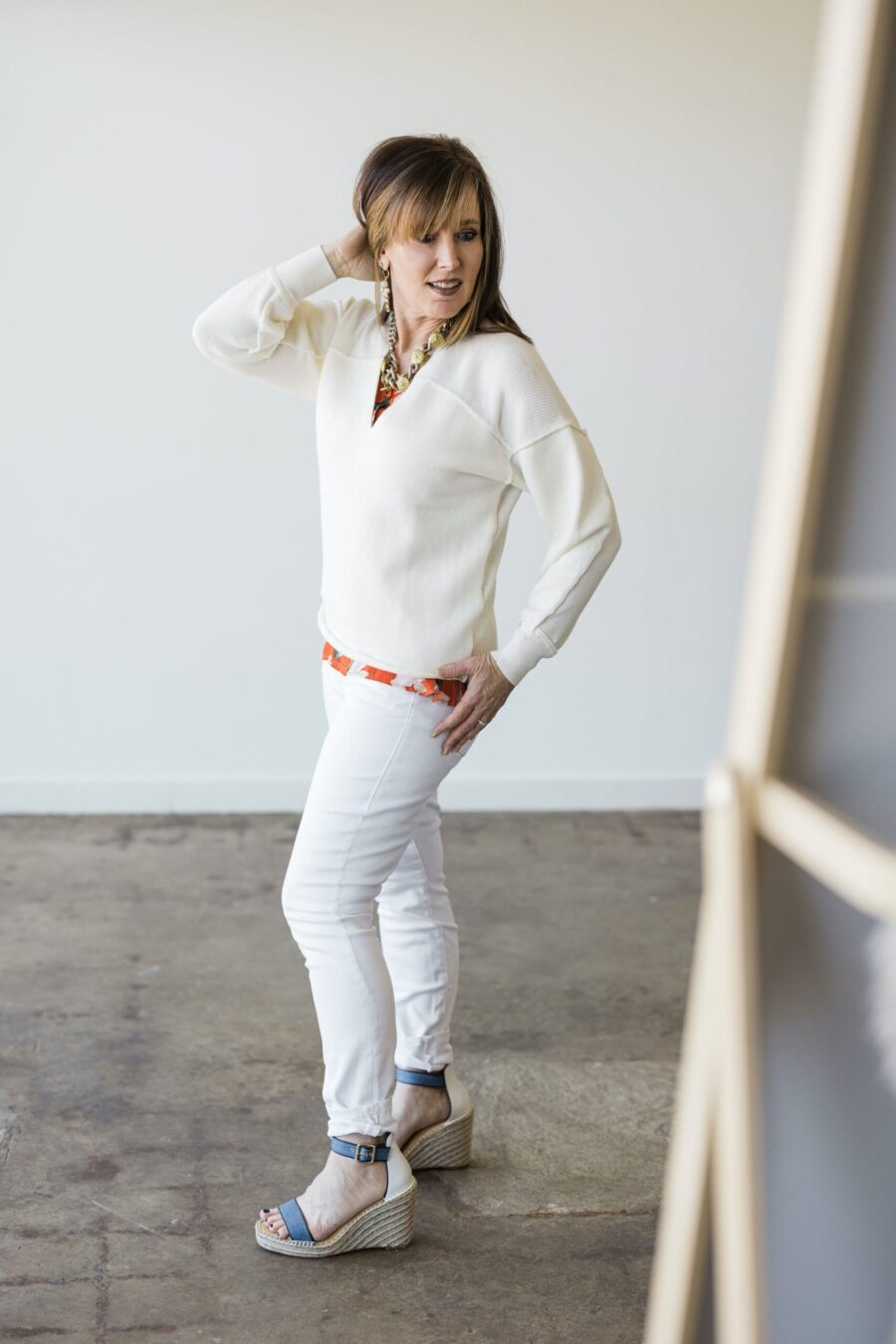 Shop the Look: Easy Pullover | Manet Top | The Skinny
Marie Claire saw monochromatic white whisked the Spring/Summer 22 runways and cabi brings this look to life. Pantone Spring 2022 Snow White reflects a desire for inner-peace. With the hustle and bustle of every day life, you can wear it.
The Gold Standard
Pairing different shades in the same color family exudes a modern and polished look…especially when layering on accessories. I love putting gold back to creams and whites and of course pearls are a girl's best friend. Click the arrow and see some gorgeous pieces from $32 – $750….see something you like, click the image and easy shopping.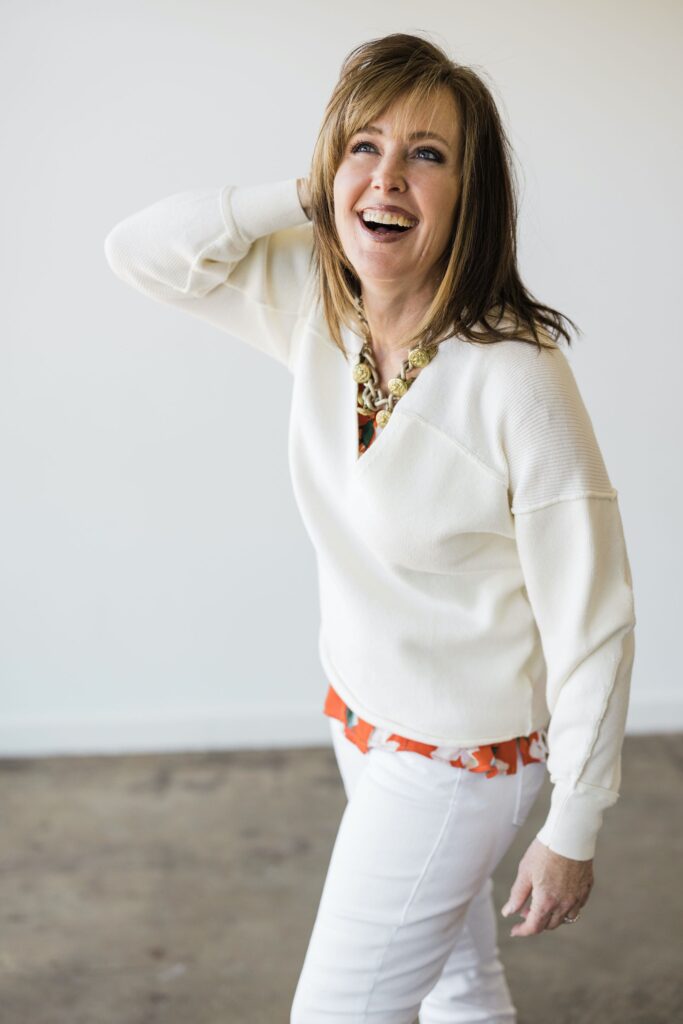 The Future is Bright with this Shade
Taupe is the new neutral and can brighten up anyone's day. Talk about dress and success and with this out you will definitely impress. It's a Spring 2022 fashion trend to try, for sure.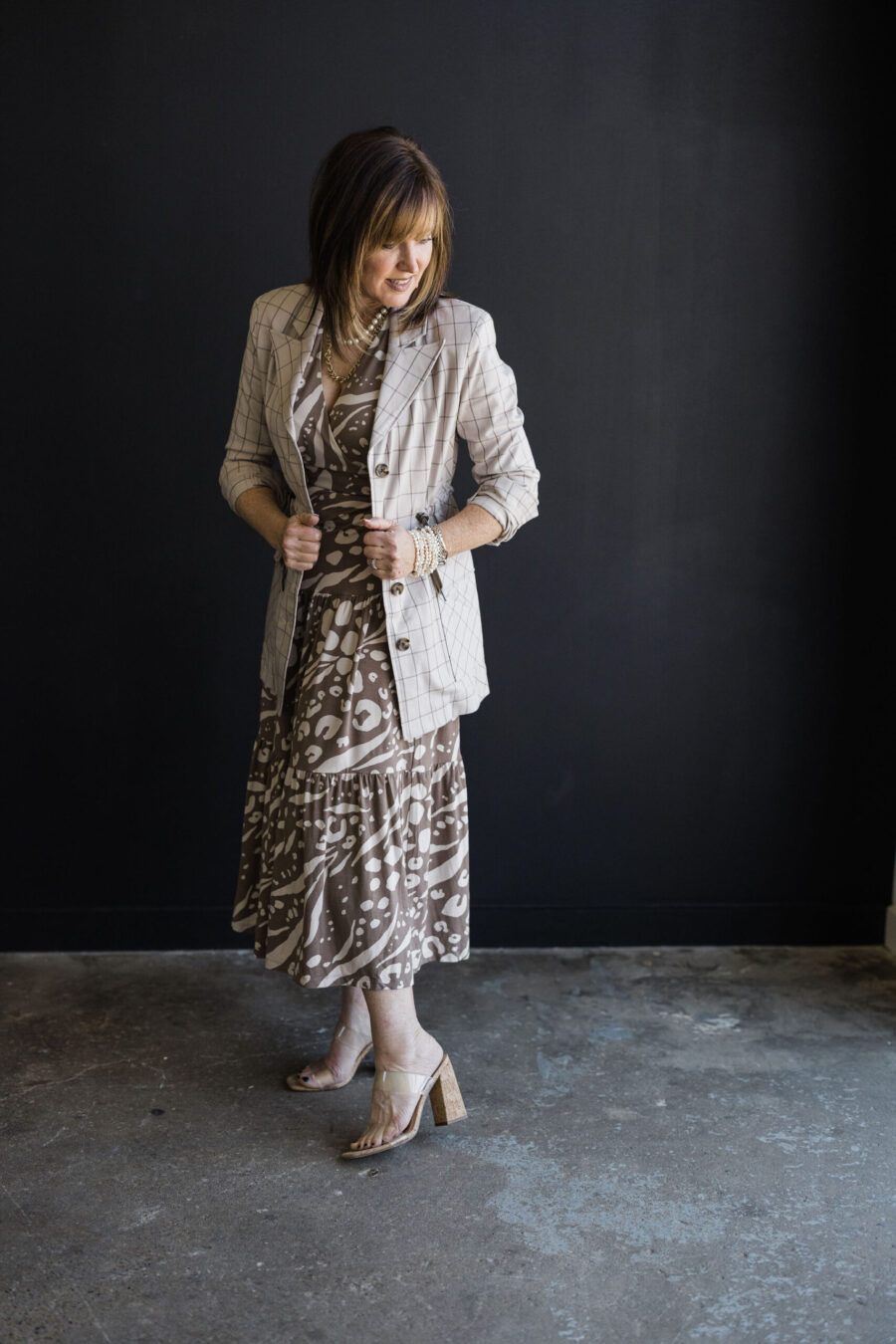 Shop the Look: Swoon Dress | Windowpane Jacket | Wisdom Necklace | Wisdom Earrings | Chunky Pearl Bracelet
Where to Start
You always have shopping options, but if you are not sure where to start then Barbara Crouch Style can help.
Contact us.…or book a styling session (virtual options available) for fashion on your time.
---
Download Free Digital Wallpaper for being a barbarcrouchstyle subscriber
Download the LIKEtoKNOW.it shopping app and FOLLOW ME to shop more looks Shop the cabi Sample Sale for 50% – 70% off