Would it surprise you if I told you the number one selling item out of cabi's Fall 2020 collection is the ATC Legging?   Its amazing camo print looks like luxe loungewear but wears like heaven.  Yet as people are getting out and about, surveys show that women want something just as easy to wear and still look put-together, fashionable and effortlessly chic. Denim is the way to go. Casual, dressy, edgy or classic, this age-old Italian-discovered fabric is your fashion statement.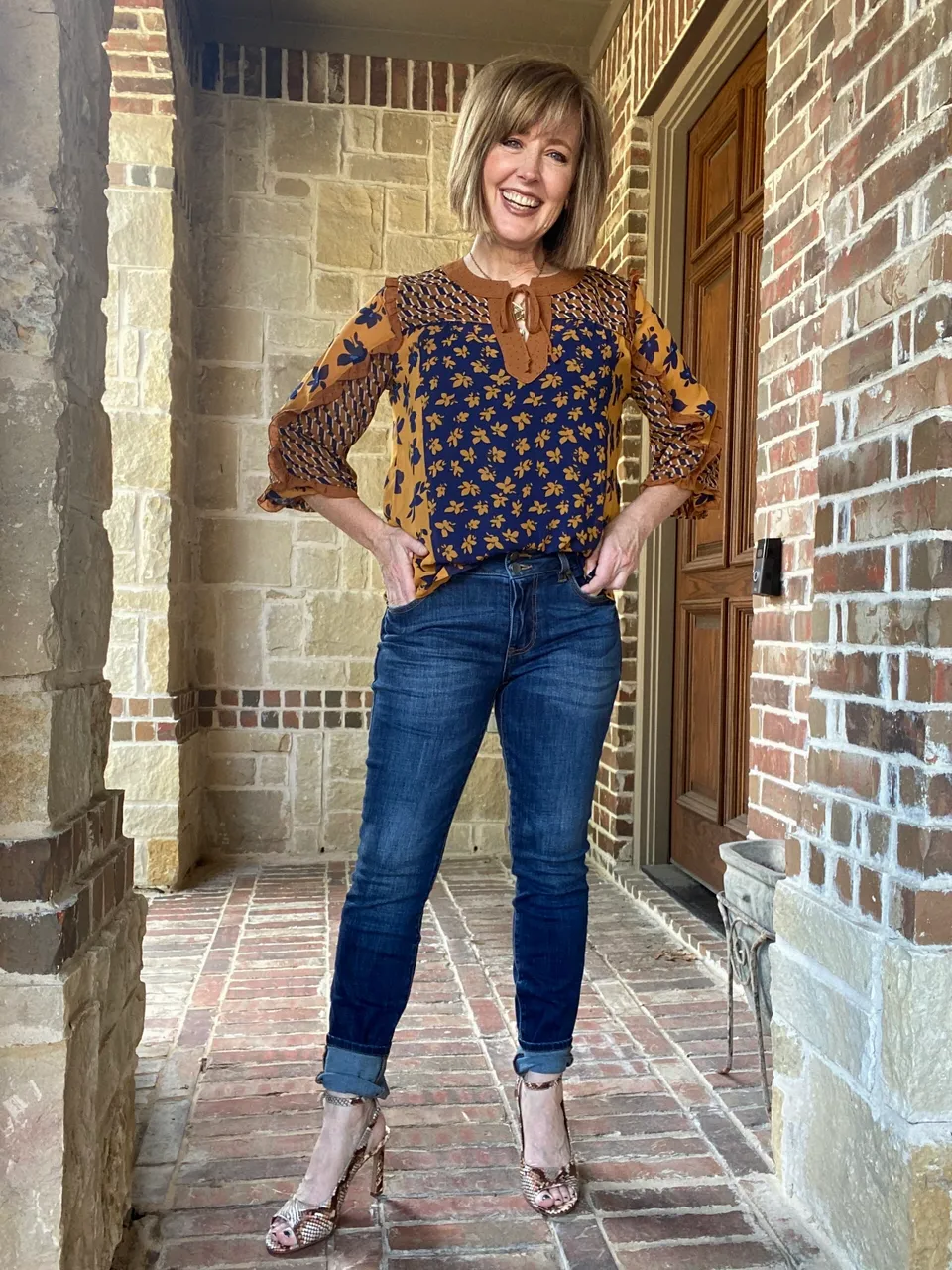 These days, work from home continues to trend and and comfort is still king. Denim is poised to evolve into the alt-legging and the "new" sweat pant for video-desktop dressing.
The skinny on the Skinny is that this silhouette reigns supreme, evidenced by three skinny silhouettes charted in the cabi top 25. The Cinch Skinny (shown here), the High Skinny and the Button Fly Skinny all have amazing "curve"-appeal. With a slightly higher rise, these silhouettes hug the hips and thighs and shapes a tapered leg to the ankle. Fabulous skinny fit from top to bottom and perfect for every body.
The cuff is a soft fold with a turn-up in the front. This is perfect for a pump heel or strappy sandal.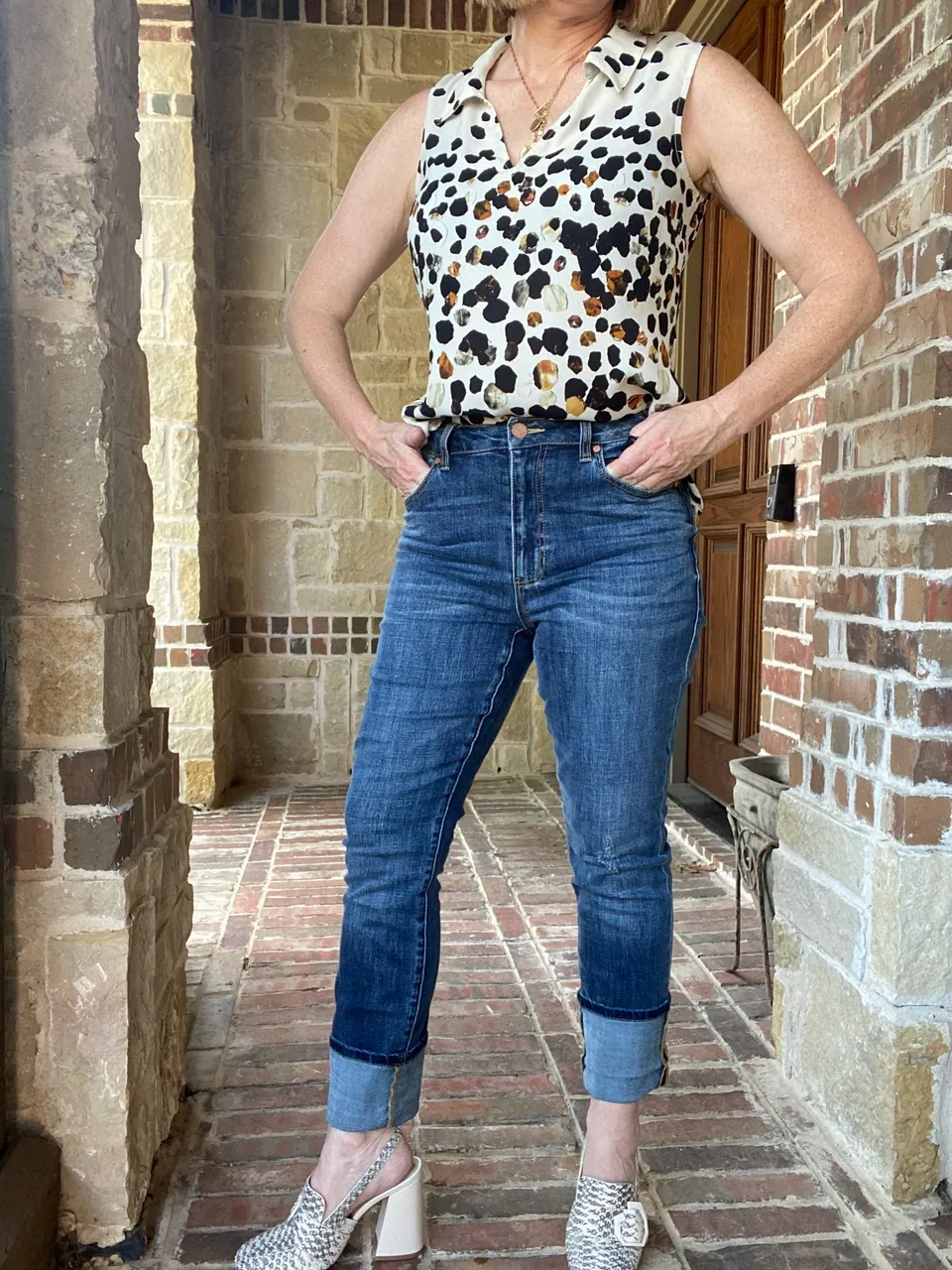 Another style on the rise is the more relaxed fit, straighter leg with a higher rise.  What I found is that this silhouette is slimming and flattering.  With a cuffed straight leg, the exposed ankle does have a slimming effect.  And, you don't have to have a long inseam to enjoy the appearance of long legs.  I'm loving the "extra" room with the relaxed fit.  It's a great way to fit into this denim trend without sacrificing comfort for chic.
Need some help on seizing the perfect fit for you?  Styling appointments available in-studio or online.  Schedule Now and would love to help.