Did you know that when you wear what you love, it brings about feeling good. Studies show that your choice of what you wear has a powerful effect on thought processes, capabilities and even your mood. What you wear could give you super powers and good news, we have a fabulous toss-on cape that goes with everything in the new Spring 21 collection for you super-heroes. What is on the outside can affect what is on the inside and vice versa.
In thinking about that question (What Do I Love to Wear?), the answer is "How do I want to Feel?" I always want to feel great but there are days where I want to feel: accomplished or successful or creative or smart or put together or comfortable or all of the above. Here's even more good news….whatever you want to feel you can wear it and you'll love it.
What I'm Loving Right Now
Shoppable links below for making things easy and pretty. Be sure to Follow me for more fashion/fun:
* Use the LiketoKnow.It app for shopping outfit accessories including shoes!!
* cabi Tap app for more outfit ideas and shopping the current cabi Season!!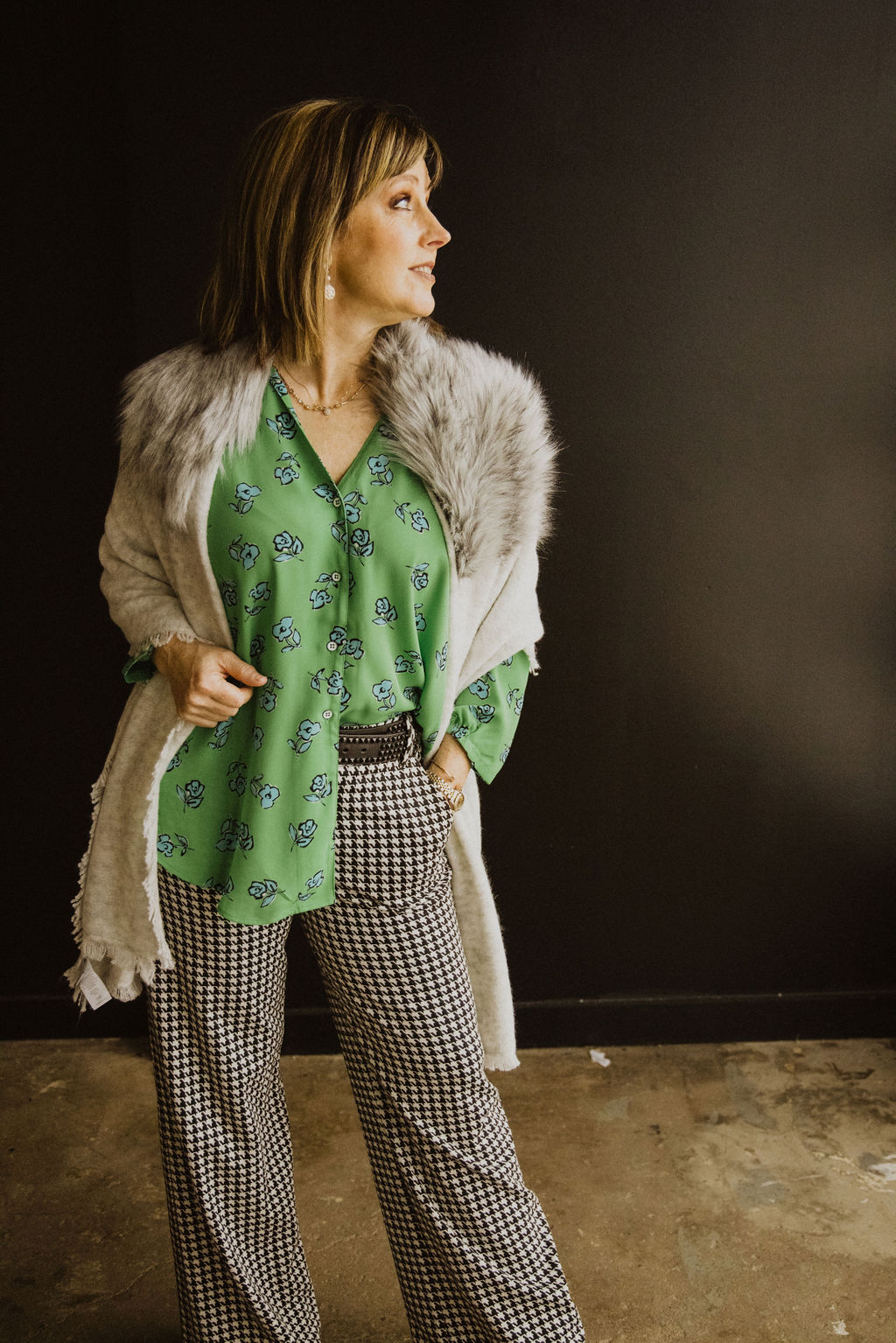 Houndstooth Trouser (on sale here), cabi Go-To Top, cape (the one I'm wearing sold out but cabi ATC cape is a similar alternative), Black Belt, Black Booties, cabi Pearl Earrings, Diamond Drop Necklace.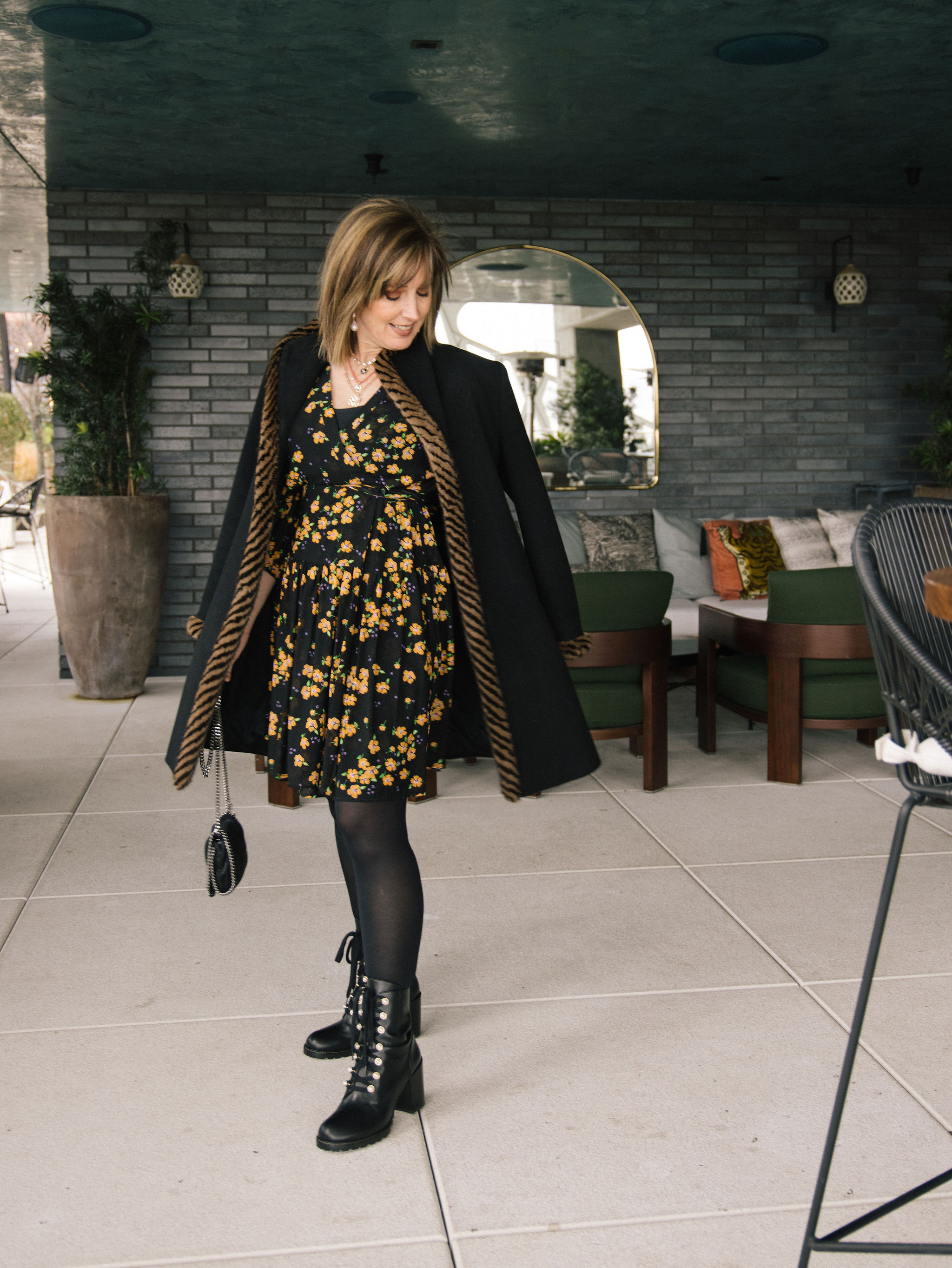 Fleurette Coat (Nordstrom having a fabulous sale. The coat I'm wearing sold out and I linked a similar one that has a variety of sizes still available), cabi Debut Dress , Stella McCartney Cross Body, cabi Keepsake Necklace, cabi Pearl Earrings, Stuart Weizman Combat Boots, Black Tights.
Other combat boots options I love are: Vince Camuto on sale for $99, Sam Edelman for $150, Steve Madden on sale for $99.95.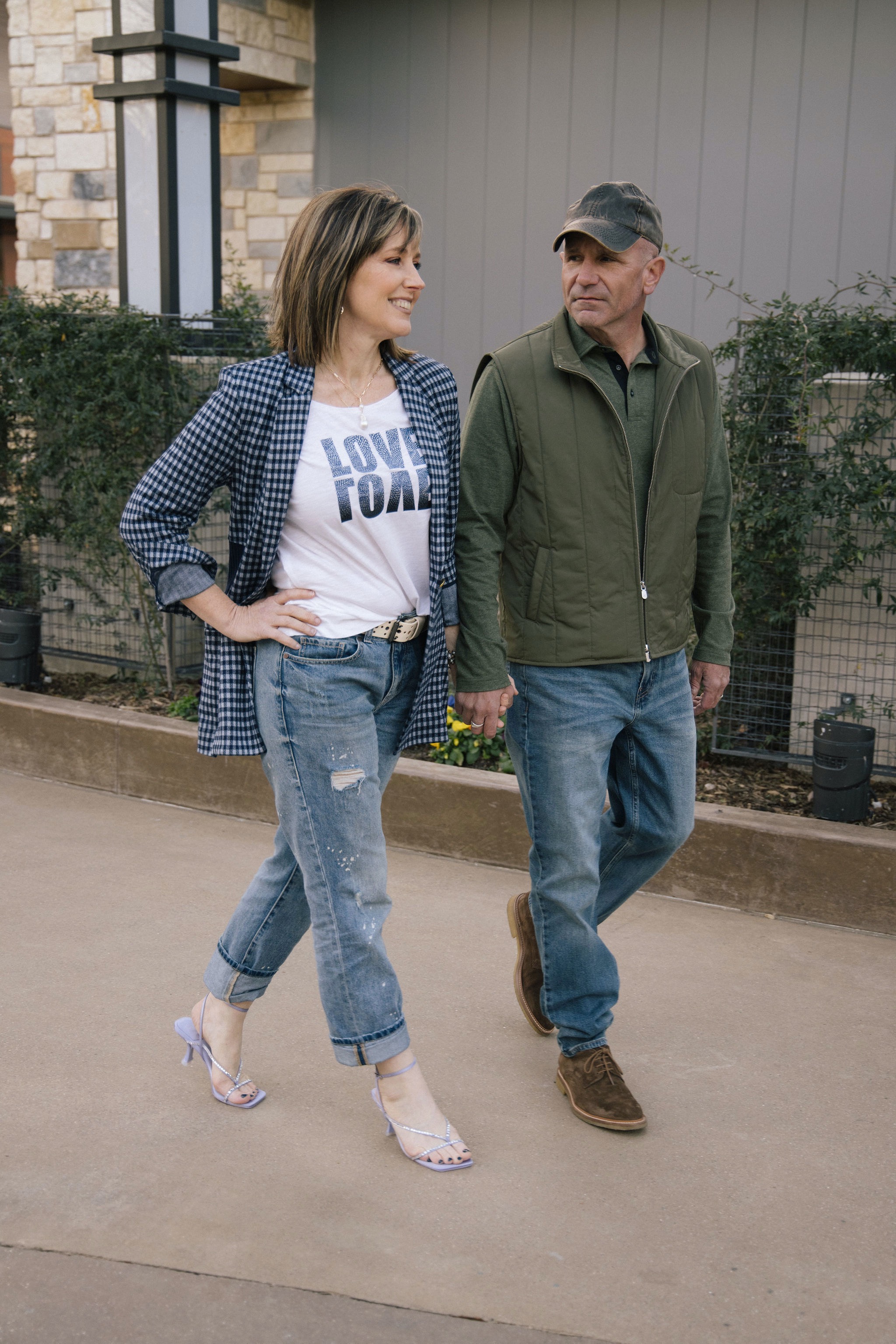 cabi Check-up Blazer, cabi Love Tee, cabi Dual Belt (white), cabi 100% Boyfriend, cabi Pearl Drop Necklace, Jeffrey Campbell Kitten Heel Sandals